"Truly immersive and mesmerising"
THE STAGE
"Moving in the extreme"
THE INDEPENDENT
"Next weekend just got a lot more exciting"
STYLIST
the great christmas feast
"The Experience You Can't Miss This Christmas"
GQ.COM
Storytelling, live performance, food and music in one ludicrously epic package, the likes of which you may never see again…
THE NUDGE
"HAS TO GO DOWN AS ONE OF THE BEST NIGHTS EVER."
"The venue was perfect. The music was great, however it was more of a performance than just music, which made it even better. I cannot wait until I hear when the next show is. It really shouldn't be missed."
LIZ REECE ★ ★ ★ ★ ★ GOOGLE
"BEST NIGHT I'VE HAD IN A LONG TIME!"
"Absolutely amazing, I would recommend EVERYONE GO IF YOU CAN…"SARAH ★ ★ ★ ★ ★ DESIGNMYNIGHT
"WE HAD THE BEST EXPERIENCE."
"Thoroughly enjoyed the show – magnificent performances and a fantastic atmosphere. Also got to select dishes from the menu, had wonderful service – very friendly and attentive. Really magical." 
SOPHIE ★ ★ ★ ★ ★ DESIGNMYNIGHT
"WHAT AN AMAZING EXPERIENCE!!"
"We loved getting dressed up and arriving at the secret venue then giving a password to gain entry. Venue was really authentic, making you feel like you had been transported back in time, combining perfectly with the performers who were brilliant. Food was amazing and every course had a twist or a surprise for us….CAN'T WAIT FOR THE NEXT ONE."
CHRIS C ★ ★ ★ ★ ★ TIMEOUT
"FANTASTIC NIGHT."
"Buzzing atmosphere, everyone dressed up and looking fabulous. Food and drinks were great but most of all the music was superb. Had the best night."
JACKIE ★ ★ ★ ★ ★ DESIGNMYNIGHT
Truly amazing. Never experienced anything like it. Spine tinglingly beautiful…
DESIGNMYNIGHT
The Lost Estate creates live experiences that fuse theatre, live music and stunning dining, as one.
Inspired by Alain-Fournier's mysterious novel of the same name, The Lost Estate performs the greatest stories ever told, through a fusion of theatre, music, and food. Performances unfold in fantastical, immersive worlds, designed to unleash audiences' imaginations.
Each experience is unique: guests may find themselves deep within the legend of Swan Lake (The Great Masked Ball, 2018), surrounded by a cast of award-winning dancers; or at the centre of a ravishing Jazz Age love story (The Lost Love Speakeasy, 2019), set in 1920s Manhattan. Wherever they arrive, guests are written into the heart of the story, transformed into protagonists by the vital role they play within the drama.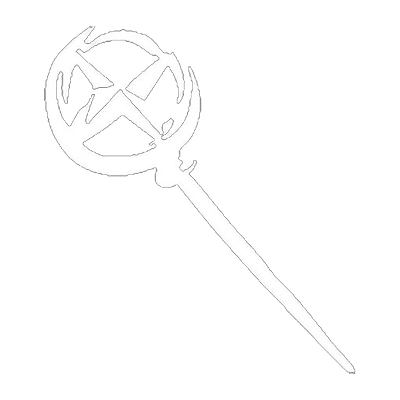 In 2009, three Royal College of Music graduates founded The Arensky Chamber Orchestra, a daring young ensemble focused on finding bold new ways to present classical music. As their projects became ever more ambitious, encompassing opera, ballet, theatre and hospitality, the need to reform as a production company became clear. Thus, in 2017, The Lost Estate was born.
The company has gone on to serve a combined 50,000+ guests, gathering countless 5-star reviews, working with West End headliners like Obi Ugolala (George Washington, Hamilton) and chefs like the legendary Neil Rankin. As an entirely independent and profitable artist-led company it stands unique within the arts industry. The Lost Estate is now looking for a flagship London location to take its explosive growth to the next level.