"A genuinely wondrous experience. Truly immersive and mesmerising"
THE STAGE
"Moving in the extreme"
THE INDEPENDENT
"Extravagantly themed…next weekend just got a lot more exciting"
STYLIST
The Lost Estate creates nights out that fuse theatre, live music, stunning dining, and craft mixology as one.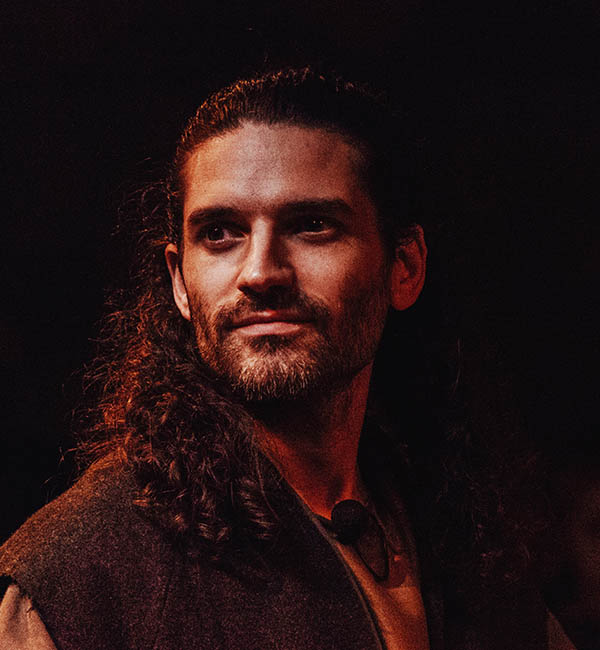 stunning performance
Audiences are plunged into the heart of the action, with extraordinary live performance unfolding mere feet away. The Lost Estate's work consistently features leading UK talent, from West End headliners like Obioma Ugoala (George Washington, Hamilton) to rising TV stars like Letitia Hector (BBC's Famalam and Sky's Venus vs. Mars) to leading classical artists like Liam Riddick (UK Critics Circle Male Dancer of the Year, 2019).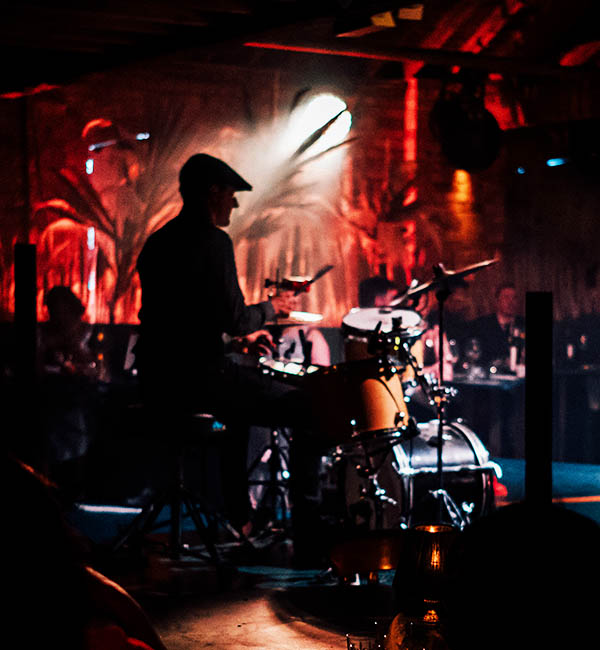 bewitching worlds
From the moment they enter, guests are enveloped in extraordinary interactive settings, from fantasy Russian Palaces to illicit Manhattan Speakeasy. Each environment is more fantastical and thrilling than the next, like a series of books-become-life. Audiences may find themselves deep within the legend of Swan Lake, at the centre of a ravishing Jazz Age love story or crossing the Cornish Sea in search of the final resting place of Tristan And Isolde.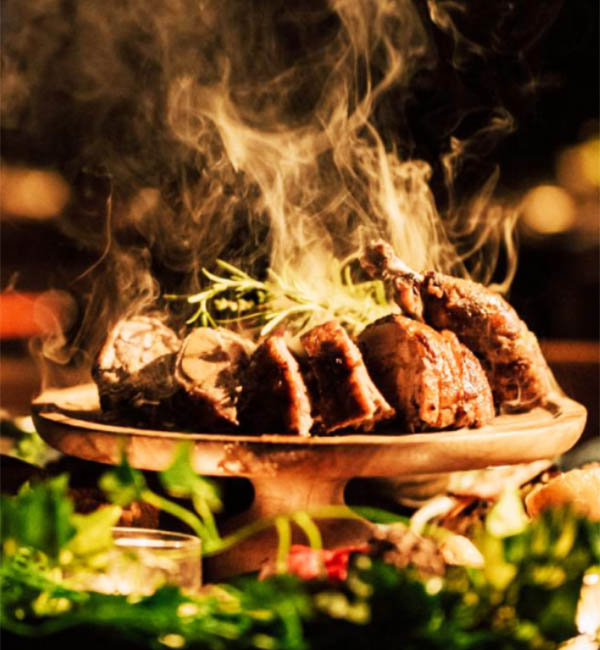 irresistable hospitality
Around the action, patrons drink cocktails and dine on food taken from the heart of the story. Each menu is deeply immersive, using authentic historical recipes and techniques, researched and designed in collaboration with The Lost Estate's roster of star chefs, including Neil Rankin (Founder, Temper Restaurants), David Lagonell (ex-Head Chef, Yotam Ottelenghi's Nopi), Natalie Coleman (Masterchef Champion 2013) and Adam Gray (Rhodes 24, Skylon).
Storytelling, live performance, food and music in one ludicrously epic package, the likes of which you may never see again…
THE NUDGE
"HAS TO GO DOWN AS ONE OF THE BEST NIGHTS EVER."
"The venue was perfect and the whole "prohibition secret vibe" really well delivered. The live band was great however it was more of a performance than just music, which made it even better. I cannot wait until I hear when the next show is. It really shouldn't be missed"LIZ REECE ★ ★ ★ ★ ★ GOOGLE
"BEST NIGHT OUT I'VE HAD IN A LONG TIME!"
"Absolutely amazing, I would recommend EVERYONE GO IF YOU CAN…"SARAH ★ ★ ★ ★ ★ DESIGNMYNIGHT
"WE HAD THE BEST EXPERIENCE."
"Got to select dishes from the menu, had wonderful service – very friendly and attentive. Thoroughly enjoyed the show – magnificent performances and a fantastic atmosphere. Really magical." SOPHIE ★ ★ ★ ★ ★ DESIGNMYNIGHT
"WHAT AN AMAZING EXPERIENCE!!"
"We loved getting dressed up and arriving at the secret venue then giving a password to gain entry. Venue was really authentic, making you feel like you had been transported back in time, combining perfectly with the performers who were brilliant. food was amazing and every course had a twist or a surprise for us….CAN'T WAIT FOR THE NEXT ONE."CHRIS C ★ ★ ★ ★ ★ TIMEOUT
"FANTASTIC NIGHT."
"Buzzing atmosphere, everyone dressed up and looking fabulous Food and drinks were great but most of all the band are superb. Had the best night dancing and laughing."
JACKIE ★ ★ ★ ★ ★ DESIGNMYNIGHT
Truly amazing. Never experienced anything like it. Spine tinglingly beautiful…
DESIGNMYNIGHT